With Hola Internet Accelerator you can browse faster on your mobile device. Download Hola Internet Accelerator free for Android and reduce 3G traffic

Browse much faster and save costs
With the right application you can browse faster and save money on your Internet bill. Download Hola Internet Accelerator free for Android.
Make your Internet connection between 3 and 10 times faster.
How does Hola Internet Accelerator work?
The powerful algorithms implemented in Hola Internet Accelerator are capable of compressing HTTP traffic up to 70%, which considerably reduces costs and speeds up the loading of webpages. Hola Internet Accelerator also saves information of the sites you visit on the cache to save costs.
On the other hand, it's also capable of speeding up P2P downloads, as the app searches for the nearest and fastest sources.
To make the most of the Internet connection of your Android device, simply download Hola Internet Accelerator for free.
Requirements and additional information:
The version and size vary depending on the device.
Requires Android 4.0.3 or above.
The installation of the app by means of the APK file requires the activation of the "Unknown sources" option within Settings>Applications.
Antony Peel at Google +
Images Hola Internet Accelerator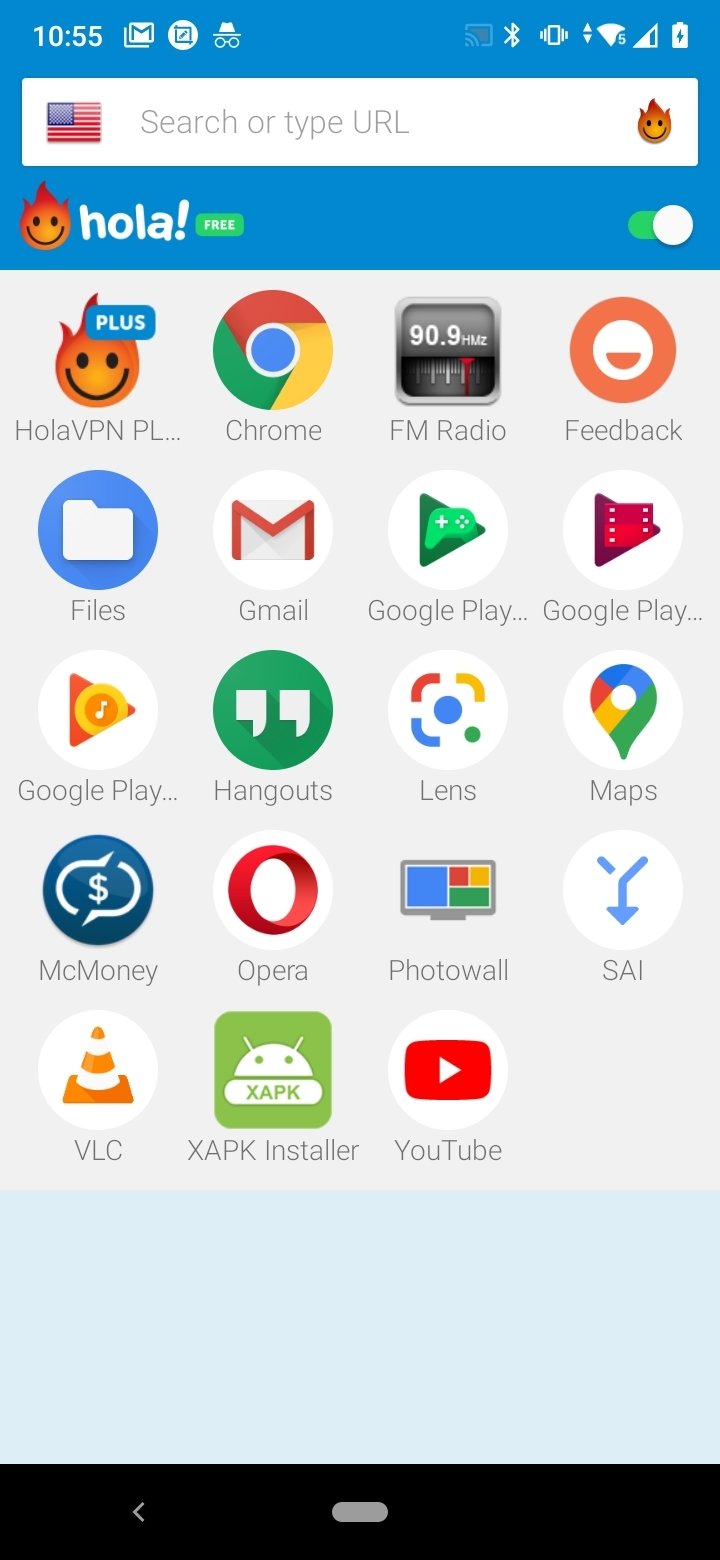 Hola 1.14.791
You can now access Hulu, Netflix and many others